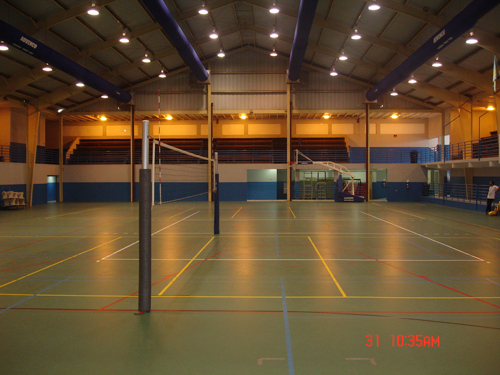 Description
a. To promote physical and mental public health in Aruba; to contribute to character building and physical education through sports, including mind games, as well as to stimulate the practice of sports and to increase the level thereof.
B. To stimulate public health by setting up, maintaining and managing sports facilities in the broadest sense of the word.
C. To promote the establishment of new sports clubs and associations.
D. To provide financial support to associations and federations affiliated to it, the object of which is to promote sports in general or a particular sport.
e. To represent Aruba both (inter)nationally and (inter)regionally in the organization of sports events.
F. To act as the transferring organization for selections formed by its members, who have to participate in competitions/tournaments abroad.
Purpose of the organization
To create opportunities for anyone to practice sports in Aruba.
Services/Activities
Leasing sports facilities
Affiliated with
ASU is the parent association of 35 Aruban sports associations.
Opening hours

Monday to Friday from 07:30 am - 12:00 pm / 01:00 pm -04:30 pm

Contact information organization

585-4071

585-4067

585-0878

arubasportunie@gmail.com

http://asu.org.aw

arubasportunie@outlook.com

Santa Cruz z/n (Centro Deportivo Betico Croes) Santa Cruz, Aruba, Santa Cruz
Contact person(s)

Mr Gerald Franca, Voorzitter

585-4071

geralddfranca@hotmail.com

Miss Jaqueline Ponson-van Putten, Administrateur

585-4071

asuvanputten@outlook.com
Additional Information
Application procedure
To become a member of the ASU as an organization, the organization in question must be a legal entity, and there may be no ASU member that already represents the type of sport in the ASU.
Contribution dues
Afl. 150.00 per year