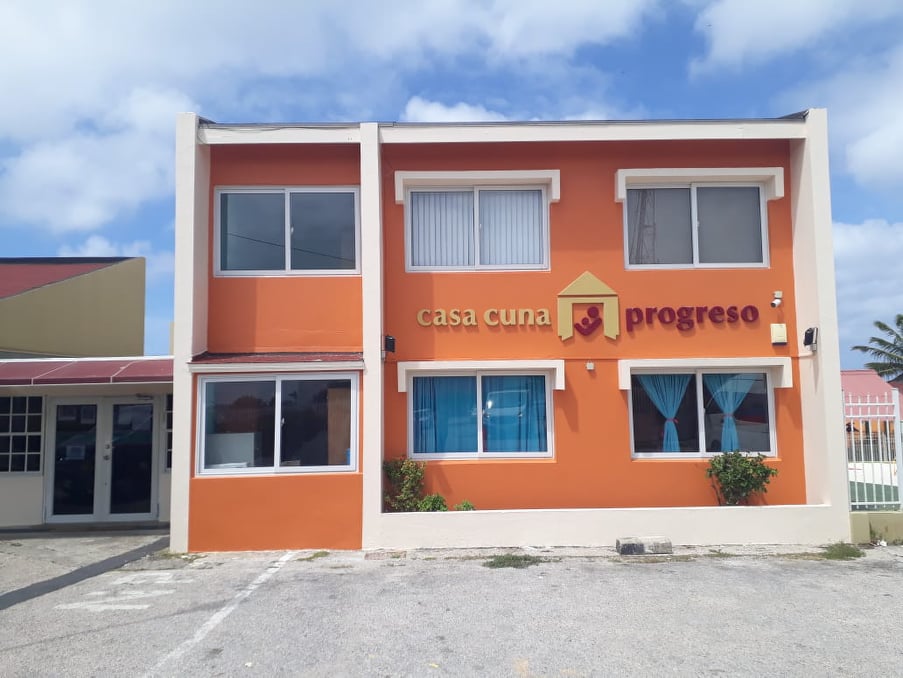 Description
The children's home Casa Cuna is a 7x24 facility for children aged 0 to 8 years, who (temporarily) can no longer live at home, for example because of neglect, sexual abuse or physical abuse. Moreover, we also provide guidance to the parents/foster parents of these children.
Purpose of the organization
The purpose of the foundation is to provide psychological and physical care to children aged 0 to 8 years in a safe environment.
Affiliated with
DAS, DVR,Fundacion Guiami,CFCA, WGK, Sostenemi,Imeldahof, OC,FHMD, Cembrah, CEDE Aruba, Fundeco and Stichting Fier Leeuwarden
Opening hours

24/7

Contact information organization

5857177

5853010

directie@casacuna.aw

https://www.facebook.com/casacunaprogreso/?fref=ts

https://www.facebook.com/Casa-Cuna-Tienermoederhuis-105331897495364

Pos Chikito #4, Savaneta
Contact person(s)

Mrs Renate van Dongen, Director

5857177

directie@casacuna.aw

Mrs Jessica Canhigh, Team leader

5857177

jrpcanhigh@gmail.com
Additional Information
KVK number
s41