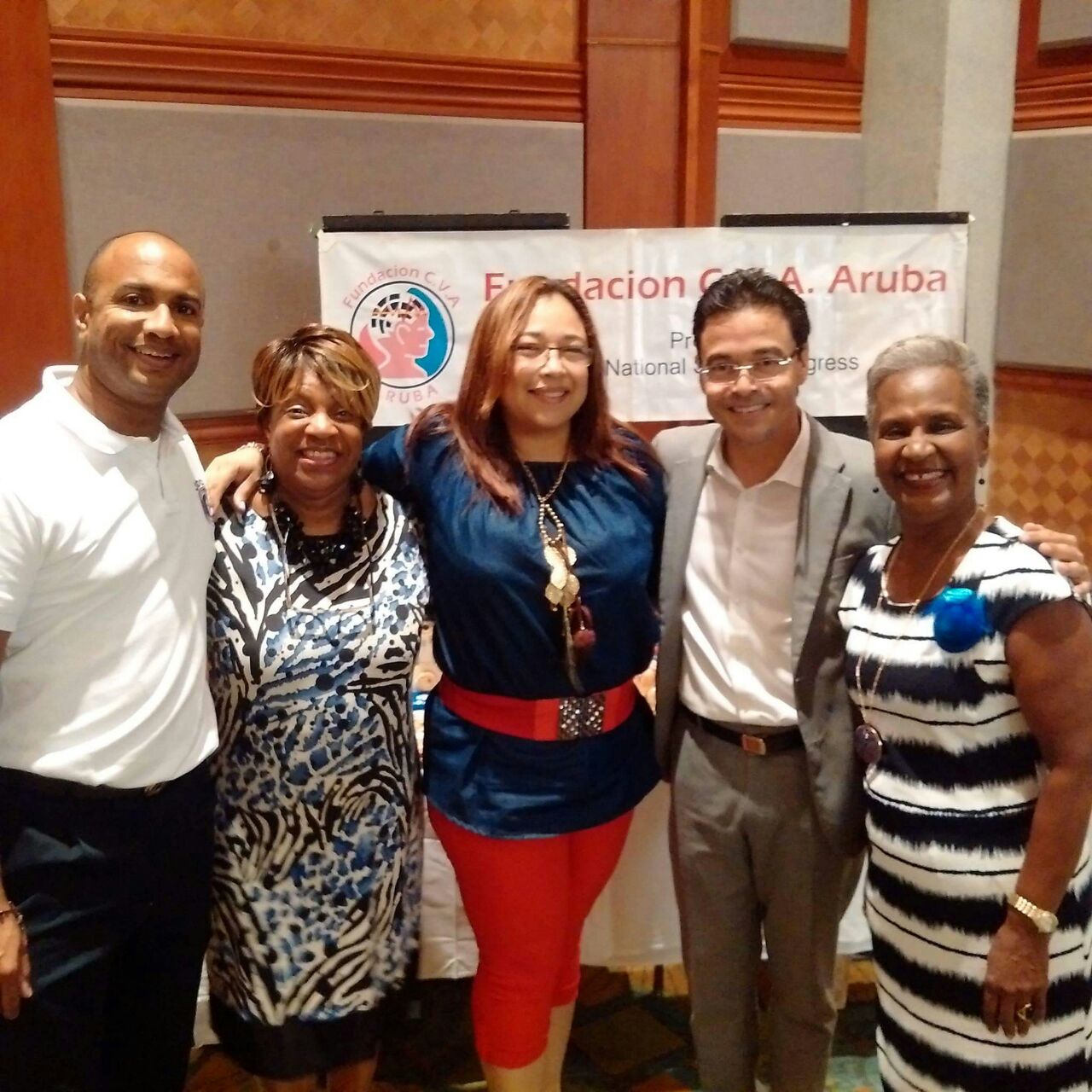 Description
DUNA INFORMASHON Y EDUCASHON NA PUEBLO EN GENERAL ARIBA TERENO DI SALUD Y TAMBE CON PA PREVENI PROBLEMA CU SALUD VIA DI TUR MEDIO DI COMMUNICASHON.
YUDA DESAROLLA, STIMULA, COORDINA Y ORGANISA LECTURA, CURSO, TRAINING, SEMINARIO, CONGRESO Y OTRO ACTIVIDADNAN NA UNDA CU VIA Y PA PROFESIONALNAN POR ACUMULA E CONOCIMIENTO NECECARIO. DI E MANERA AKI POR DUNA UN SERVICIO MAS OPTIMAL CU TA POSIBEL NA E PATIENT/CLIENTE Y NAN FAMIA.
LAGA HACI INVESTIGACION ARIBA TERENO CU LO TA PA YUDA E FUNDACION LOGRA SU METANAN.
TRAHA CU INSTANCIA Y/OF ORGANISASHONNAN NA ARUBA OF DI EXTERIOR CU TIN UN META IGUAL OF RELATA CU E META DI NOS FUNDASHON.
Purpose of the organization
Meta principal di nos fundacion ta pa mejora y yuda mantene e salud y bienestar di personanan cu a hanja un atake cerebral.
Tambe nos ta duna conseho/guia na personanan cu a hanja un atake cerebral y nan famia.
Services/Activities
Organisa charla y chequeo pa e comunidad como medio di prevencion.
Opening hours

8:00 - 17:00
Contact information organization

+297 5677004

+297 5847769

cvaaruba@gmail.com

http://cvaaruba.org.aw

Esso Heights C 16 , San Nicolas Noord/Zuid
Contact person(s)

Mrs Hellen Mohamed, President

+ 297 5677004

cvaaruba@gmail.com

Mrs Tida Peterson, Boardmember

+ 297 5684945

ptida@hotmail.com
Additional Information
Application procedure
Manda un email cu datos personal na cvaaruba@gmail.com