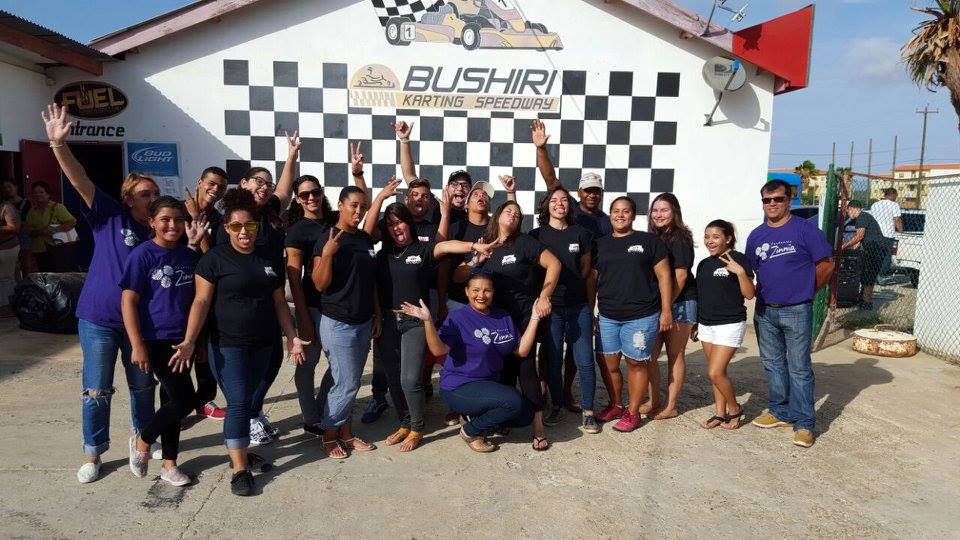 Description
F.A.D.A. (Fundacion Anti Droga Aruba) was established on October 16, 1984 by a group of parents who were very concerned about the dangerous situation at that time, and who took the initiative to start a foundation to prevent the use and abuse of drugs on our island. These parents felt that it was necessary to have a foundation that could inform the people of Aruba and especially the young people and make them aware of the problems created by using and abusing drugs. Drug use is an internationally increasing problem and also a big threat to the island of Aruba.
Purpose of the organization
F.A.D.A. addresses the community in general throughout the year by means of various activities, presentations and promotional campaigns about the awareness on and prevention of drugs. All groups within the community can make use of the services of F.A.D.A., but we primarily focus on young people. Our target groups are: students, children, parents, school teachers and professionals in the areas of care, education and formation.
The prevention of drug use by developing the necessary skills a person needs to be able to make healthy decisions for the benefit of his own health and his personal well-being. Apart from providing information about drugs, F.A.D.A. also wants to provide the community with the necessary tools to make positive decisions. Therefore, the foundation works based on the following objectives:
1. To provide children/young people with the necessary tools, such as knowledge, experience, skills to make healthy decisions.
2. To offer parents and educators the support to help their child or student to become a drug-free adult.
3. To inform adults and the community in general about and to make them aware of the consequences of the use/abuse of drugs and alcohol.
4. DRUG-FREE WORKPLACES to promote drug-free workplaces by providing information about the use/abuse of drugs/alcohol to employees.
5. To implement programs, such as "No Apologies" ("De Hoop"), to help educating children in an effective and strategic manner to prevent drug use among our children.
6. To organize Red Ribbon Week; one week in October, during which many activities take place, such as lectures by foreign speakers, the sale of red ribbons, as well as social activities, such as full-moon walks.
Services/Activities
1. All information relating to alcohol and drugs
2. Different types of drugs and addiction
3. Drug-free workplace
4. Information about how to get the necessary help and care
5. Information about other social agencies
6. Information leaflets and visual information
7. Information to help young people with their school projects
Affiliated with
Bureau Ondersteuning Verslavingszorg
Fundacion pa Maneho di Adiccion Aruba
Opening hours

Dakota: 8.00-16.30
San Nicolas: Mon-Wed-Fri , from 14.30-16.30

Contact information organization

583-2999

583-9610

fada123@setarnet.aw

fadaaruba@gmail.com

FADA ARUBA@facebook

http://www.fundacionantidroga.org/

Campanastraat 5 en B. v/d Zeppenveldstraat z/n, Oranjestad West/Oost
Contact person(s)

Juendel Sprok, Directeur

583-2999

jsprok.fada@gmail.com
Additional Information
KVK number
S1
Application procedure
To become a volunteer of our organization, please contact F.A.D.A.
Additional remarks
F.A.D.A. is active in the area of PREVENTION. For assistance in the area of healing, please contact F.M.A.A.