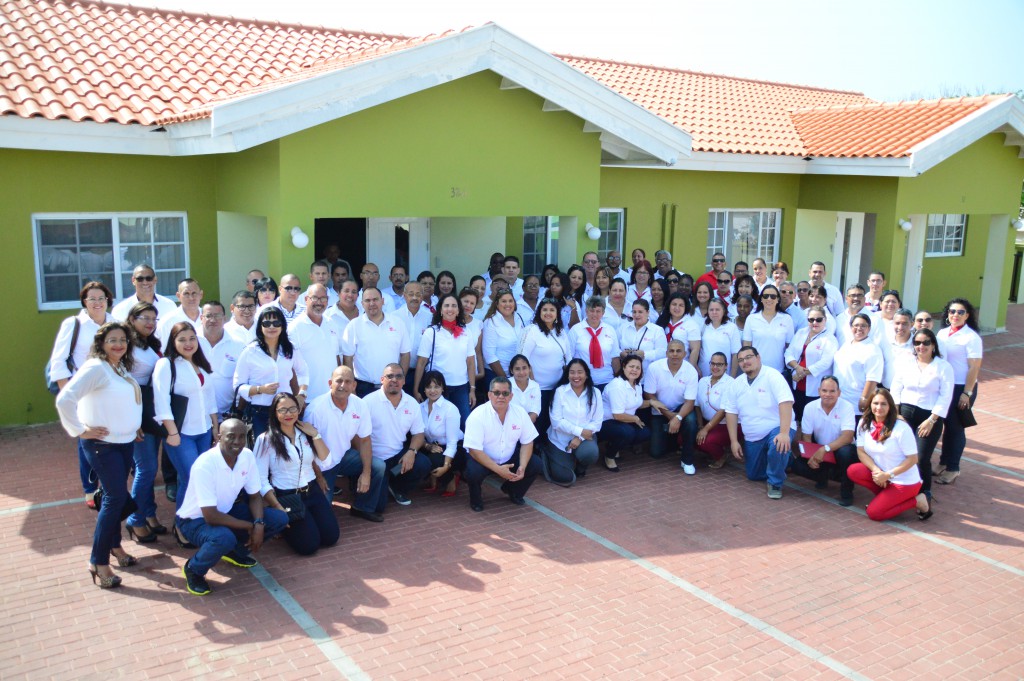 Description
The primary purpose of the Foundation is to help the (financially) disadvantaged part of the population with a suitable and affordable home. FCCA is involved in the financing through mortgage loans for construction of private houses while also providing technical control during the construction. In addition, FCCA also provides financing for renovation or major maintenance of private homes. FCCA builds social rental houses and houses to sell, rents houses to the social sector, manages and maintains the rental houses owned by Land Aruba, develops housing construction projects, provides management and supervision of housing construction projects and provides the maintenance thereof, as well as promoting and improving the living and housing environment by providing community facilities.
The Foundation is partly a Mortgage Bank and partly a social Housing Foundation. The Foundation was established to assure that the private home ownership - a pride of every Aruban - could be a dream realized by all and that the ones who could not afford their own house would be assured of adequate housing which is only possible by means of collaboration between the Foundation and the Government of Aruba. The earnings made by the Mortgage Bank are to the benefit of the social projects of the Housing Foundation.
Purpose of the organization
FCCA offers appropriate and affordable housing to inhabitants of Aruba who are seeking a house in safe and well kept neighborhoods.
Services/Activities
- Home mortgage loans
- Technical construction assistance services
- Insurance brokerage services
- Real Estate brokerage services
- Commercial leasing
- Social Housing Leasing & Maintenance
- Guidance to the residents of the rental houses
- House
Affiliated with
AEDES through the Caneye
Opening hours

FCCA: Monday to Friday from 7.30 AM till 12.00 PM and 12.30 PM till 4.00 PM

Main branch Sabana Blanco 66: every Thursday from 4.00 PM till 7.30 PM and every Saturday from 8.00 AM till 12.00 PM
Contact information organization

5223222

5836272

info@fcca.com

http://www.fcca.com

https://www.facebook.com/FCCA-Fundacion-Cas-Pa-Comunidad-Arubano-1446225788931752/

Sabana Blanco 66, Oranjestad West/Oost
Contact person(s)

Franklin Leest, PR

5223214

franklin.leest@fcca.com

Charleson Oduber, Staffunctionaris VHB/Projectontwikkeling

5223237

charleson.oduber@fcca.com
Additional Information
KVK number
S88
Application procedure
Tenant: Valid identification, proof of entry in the population register of Afl. 5 or Afl. 10, not older than 3 months. Proof of last received salary slips.
Mortgage loan: Valid identification and proof of last received salary slips.