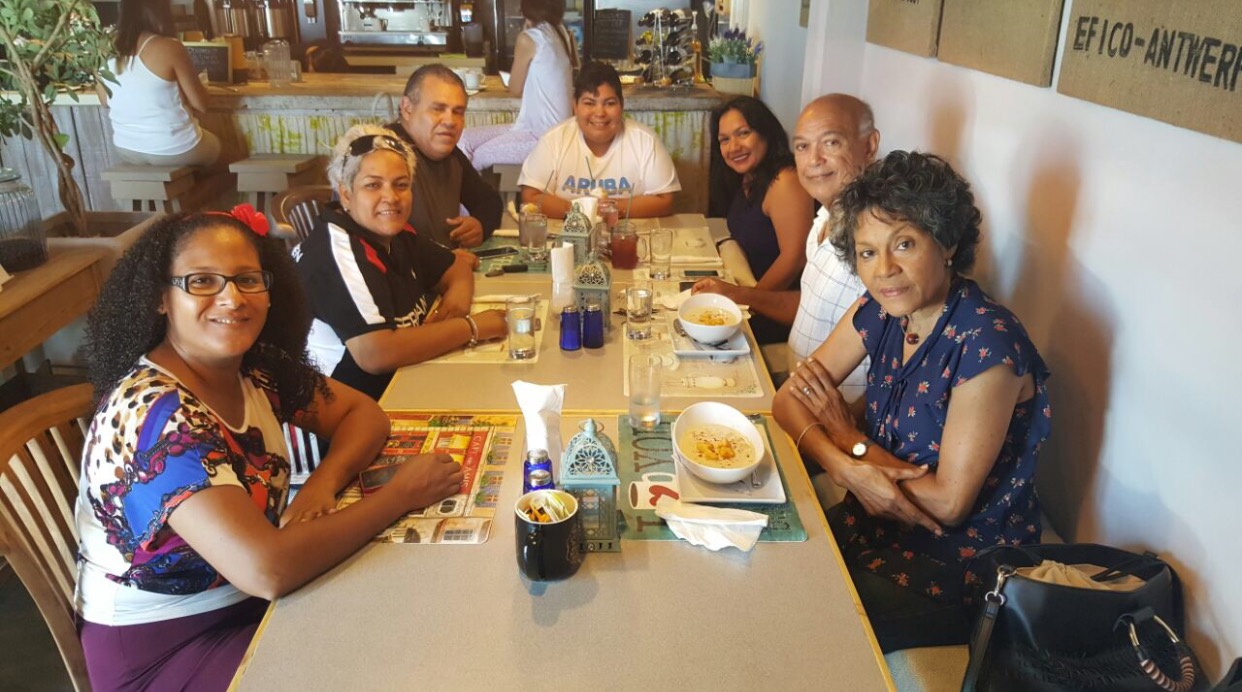 Description
After much discussion for many years, Papiamento finally became an official language of Aruba, together with Dutch, on May 21, 2003.
The formalization of a language does not really mean anything, if there is no acceptance, and if the language in question is still being treated as inferior or, even worse, as something without value. We have noted that the work of providing information to the people and making our people aware must continue. This is what our foundation wants to do. Our foundation makes a plea for changing the approach, position and policy related to Papiamento.
In concrete terms, the objects of Fundacion Lanta Papiamento include:
- To improve and develop the status of the Papiamento language, both nationally and internationally;
- To increase and deepen the knowledge of all aspects of Papiamento;
- To make our people aware of the value of the Papiamento language for their own development;
- To develop good policy and planning of the language in the interest of all sectors within the community, the government and, in particular, education by examining all aspects of the language and by providing information through congresses, workshops, speeches, publications.
We can formulate our mission as follows: All of us, speakers of Papiamento, should have extensive knowledge of our language and should be aware of its value to help giving it the position it deserves in all aspects of our culture, in particular, in our education.
Purpose of the organization
The main reason why Fundacion Lanta Papiamento (FLP) was founded is to make the people of Aruba aware of Papiamento, the official and national language of Aruba and the native language of most of the Aruban population.
Services/Activities
FLP ta organisa charla, discusion, homenahe, contamento di cuenta, trahamento hunto cu Grupo Corector, Biblioteca Nacional y Universidad di Aruba, intercambio cu organisacionnan ruman na Boneiro, Corsou y Hulanda, y hunto cu nan ultimamente a lanta Plataforma Union di Papiamento/u pa sigui lucha pa reconocemento y promocion di Papiamento, tanto na e partinan Caribense como na e parti Europeo di Reino Hulandes.
FLP ta organisa Dictado Nacional anualmente y duna les. FLP a organisa Conferencia Lingistico Caribense na aña 2014.
Affiliated with
FLP ta afilia cu Departamento di Enseñansa (Dep.Curiculo), Grupo Corector, Biblioteca Nacional, Universidad di Aruba, I.P.A. cu e organisacionnan ruman na Boneiro, Corsou, Hulanda y Fundacion Bonochi Drumi Dushi (Aruba).
Opening hours

Nos no tin un oficina, nos ta reuni ultimo diamars di tur luna y nos ta keda den contacto cu otro via: mail y whatsapp.
Contact information organization

5925787

5674699

fundacion.lanta.papiamento@gmail.com

http://flp.org.aw

https://www.facebook.com/lantapapiamento/

Tumba 27, Noord/Tanki Leendert
Contact person(s)

Mrs Etlien Croes, President

5925787

etlienc2002@yahoo.com

Miss Joyce Pereira, Vice President

5674699

joycepereira@setarnet.aw

Mrs Merlynne Williams, Secretary

mcwilliams4@hotmail.com
Additional Information
KVK number
S1116
Established in
2010-02-21
Application procedure
FLP no tin procedura, pero mester ta un persona cu ta biba na Aruba y cu tin permiso legal. Actualmente nos organisacion no falta hende.
Contribution dues
Nos miembronan no ta contribui cu ningun contribucion. FLP ta haya fondo di actividadnan cu nos ta organisa.
Additional remarks
Nos idioma nacional y oficial, Papiamento!