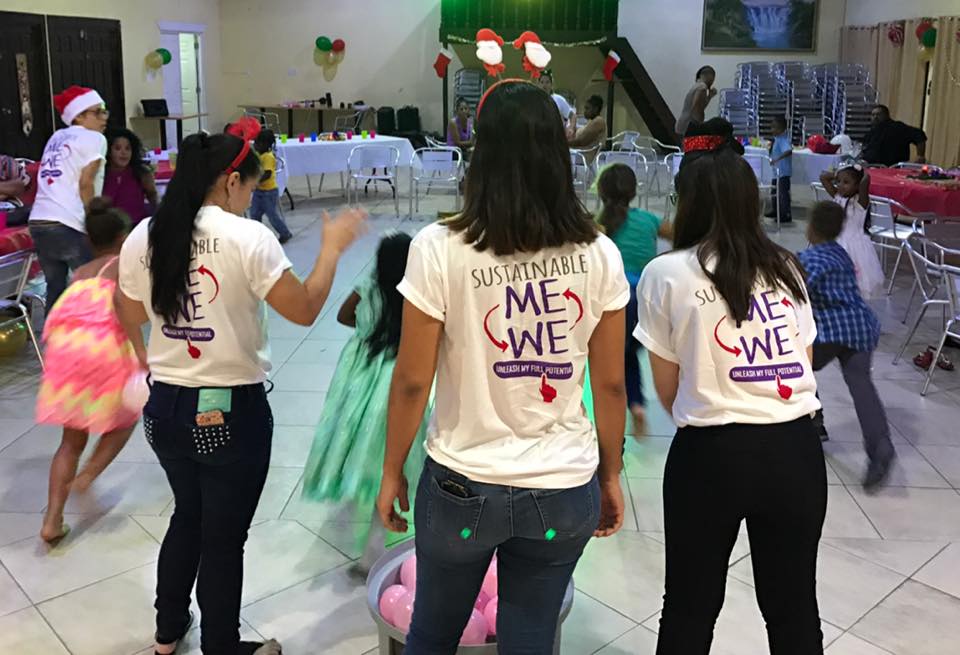 Description
Heart-Centered Leadership Foundation is a unique non-profit educational foundation. We are dedicated to assisting and empowering schools, youth-serving organizations, teachers, and parents to better serve our world's youth and prepare them to lead healthy, fulfilling and successful lives. HCLF offers programs that assist young people in becoming high-achievers, and promotes healthy relationships at home and in the community. HCLF works to prevent destructive social behavior such as substance abuse and crime. HCLF was inspired by the principles of EduCare Foundation.
The youth of today faces many challenges, temptations and pressures in their lives. These moments are crossroads in life, where they can choose to either give in to their fears, failures and rejections or find the courage and strength within themselves to persevere and persist to achieve what they set out to accomplish.
There are many programs for the youth – from mentoring to sports to literacy – and many of these are good. Nevertheless, the programs of the Heart-Centered Leadership Foundation are exceptional, since these programs are genuinely and powerfully connect the youth to their hearts, their compassion, and most importantly their purpose. The youth is given the chance through these programs to understand
the power of choices and to be able to live a life magnificently and skillfully.
Through our programs, the youth will learn to more fully know themselves and demonstrate their strength, their kindness, and their unique abilities and gifts. They will develop the awareness and practice the skills that enable them to fulfill their potential as empowered and caring individuals, capable of making constructive choices that result in successful and meaningful lives, healthier societies and a healthier world community.
Purpose of the organization
To inspire and empower young people to become authentic heart-centered leaders who have discovered
their destiny and purpose in life and who are committed to changing the world in a positive manner.
Services/Activities
Our programs and projects include:
1. The Power Within Me
The purpose of this program is to build a foundation of trust and respect, appreciation and caring, belonging and inclusion with unconditional acceptance and support, cooperative attitude with clear knowledge of expectations and goals, accountability, honest, and caring communication and willingness to risk and challenge oneself to upward success.
Learning outcome: self-esteem building, communication and teambuilding.

2. The ACE Program (in collaboration with EduCare Foundation, Los Angeles)
The purpose of this program is to build character, personal management, emotional intelligence, and interpersonal skills.
Learning outcome: greater self-worth and motivation, identify and enhance unique talents, develop skills for decision making and problem-solving, teambuilding, develop greater empathy and understanding for others, recognize and reform negative attitudes, gain awareness in regarding mistakes as learning opportunities.

3. Youth Transformational Leadership Seminars (in collaboration with EDHO, Chile)
Step 1: The Awakening of the Heart Seminar & Service-Learning Outreach Step 2: The Opening of the Heart & Adventure-Based Workshop
Step 3: The Centering of the Heart Seminar & Youth Volunteers/Position of Leadership Step 4: Train the Trainers: Facilitators in Training & Counseling/Mentoring Techniques
Learning outcomes: To express with authenticity and integrity; to honor and respect each one and others; to resolve conflict through tolerance, understanding and compassion; to empower oneself as creative, confident, and heart-centered leaders; to cultivate a deeper sense of purpose and dedication; to take responsibility for one's own life and to make wise choices; to contribute to families, communities,
and the world; to experience one's own magnificence and to live one's dream; to learn techniques to mentor and guide other peers.
4. "Nan Futuro, Nos Deber" (in alliance with Samenwerkende Fondsen)
The purpose of "Nan Futuro, Nos Deber" is to prevent school drop outs at secondary schools. The project aims to achieve this goal by providing professional guidance to at-risk students, the training and coaching of mentors, provision of practical tools to be applied during mentor hours, coaching to the staff to develop a more positive school spirit, and after school programs at the project school.
Volunteer Jobs
Opening hours

8:30 am – 5:00 pm
Contact information organization

5841211

5941211

hclfaruba@gmail.com

www.hclfaruba.org

https://www.facebook.com/HCLFoundationAruba/

Teresita Center Bernhardstraat 125 San Nicolas, Aruba, San Nicolas Noord/Zuid
Contact person(s)

Miss Keyla Rojas, Project Coordinator

5841211

hclfaruba@gmail.com

Mrs Siouxsie Kock, Director

5941211

siouxiehclf@gmail.com
Additional Information
KVK number
S997
Established in
2008-07-02
Application procedure
Anyone interested in becoming a volunteer should email us at hclfaruba@gmail.com
Contribution dues
There is no membership fee – however participation in or facilitation of our projects and programs usually has a fee attached to it. Please contact us at hclfaruba@gmail.com for more information.