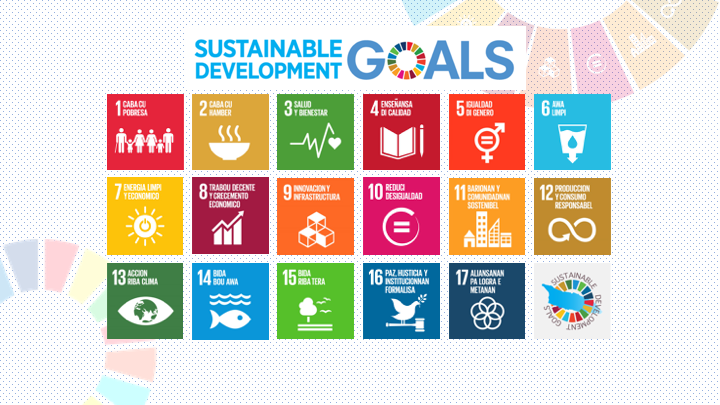 Description
The National Sustainable Development Goals (SDG) Aruba Commission is an initiative by the government that is promulgating the implementation and the uptake by citizens, businesses and civil society organizations of the Sustainable Development Goals on the island of Aruba.
Purpose of the organization
The Sustainable Development Goals (SDGs), otherwise known as the Global Goals, are a universal call to action to end poverty, protect the planet and ensure that all people enjoy peace and prosperity.
The Global Goals are interconnected and often the key to success on one will involve tackling issues more commonly associated with another.
The SDGs work in the spirit of partnership and pragmatism to make the right choices now to improve life, in a sustainable way, for future generations. They provide clear guidelines and targets for all countries to adopt in accordance with their own priorities and the environmental challenges of the world at large. The SDGs are an inclusive agenda. They tackle the root causes of poverty and unite us together to make a positive change for both people and planet.
Affiliated with
Government of Aruba
Opening hours

Monday to Friday. 8:30 to 4:30
Contact information organization

0000000

info@sdgaruba.com

www.sdgaruba.com

https://www.facebook.com/SDGAruba

SDG Aruba, Oranjestad West/Oost
Additional Information
Established in
2016-12-01