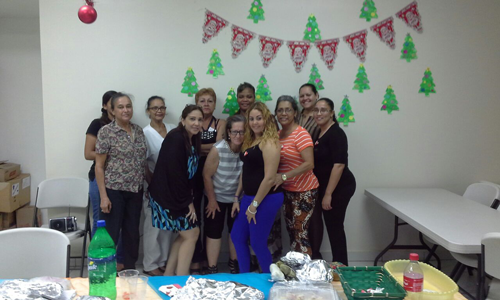 Description
To provide quality care to the elderly and people with disabilities/a handicap
Purpose of the organization
To prevent isolation and loneliness of the Elderly at a 'home' feeling environment and give them the feeling that they are still part of society.
Opening hours

24 hours service
Visiting hours:
10.00 - 11.30 a.m
14.00 - 17.30
Contact information organization

5887400

5887500

5835423

thuiszorg.aruba@hotmail.com

http://thuiszorgaruba.org.aw

Paradera 89, Paradera
Contact person(s)

Mrs Rufina Tromp-Ras, Director

5887400

thuiszorg.aruba@hotmail.com

Mrs Thais Tromp, Administration

5887400

thais.tromp@hotmail.com
Additional Information
KVK number
636-S
Application procedure
Through a fill-out form, followed by an interview about the possibilities and details about the patient to see if the patient qualifies for admission.
Contribution dues
AWG. 1,850.000
Additional remarks
Our 'home' is a love filled environment where we provide good care and pay attention to all our clients equally and make them feel at home.