<< Back to results
Fundacion Pa Nos Comunidad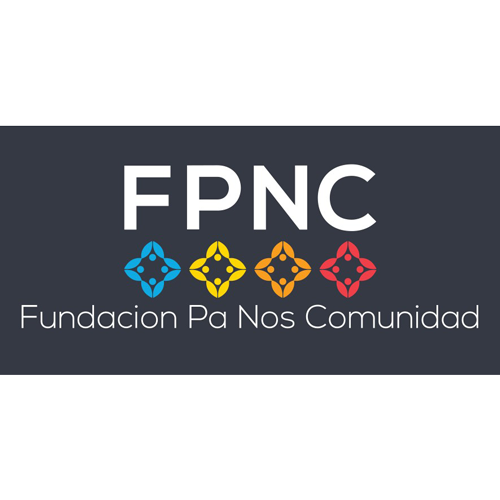 Active in these sectors: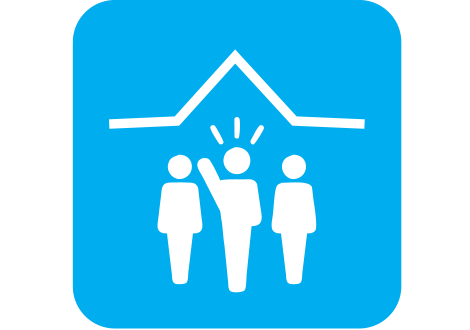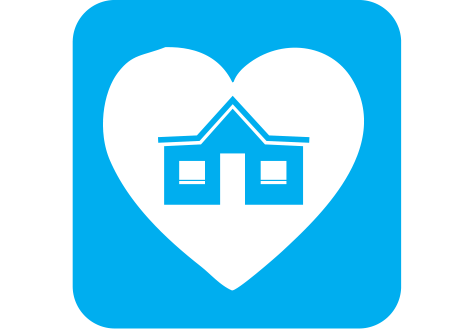 Provides services for:
Vulnerable groups, Adults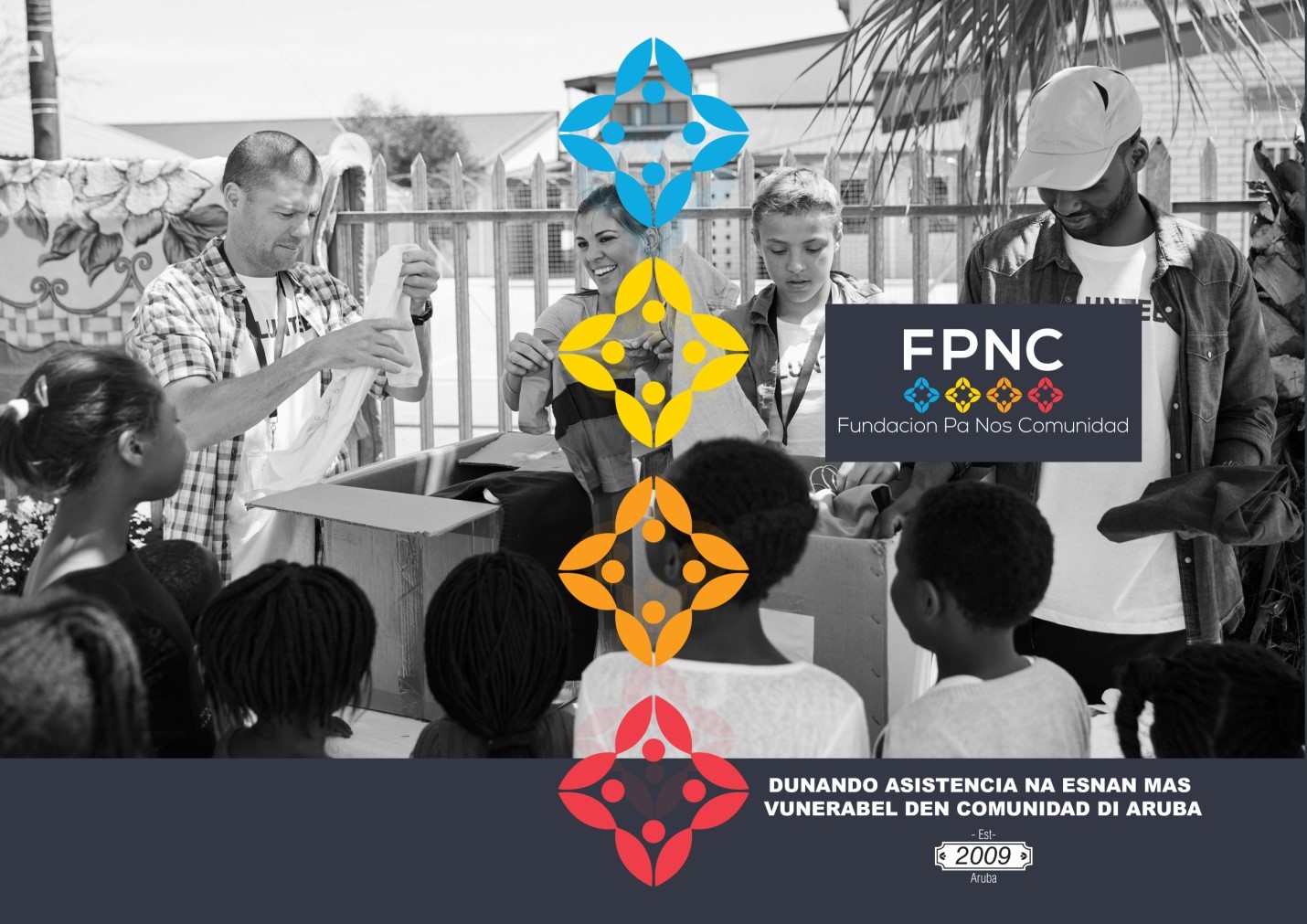 Volunteer Jobs
Remodel Cosoma
Buscando personanan capabel pa duna un man den e "make-over" di nos edificio Cosoma by (FPNC)
Our fight is one against poverty. No one should suffer alone in silence. Since the start of Fundacion Pa Nos Comunidad, we have provided food baskets to over 2750 families living below the poverty line. FPNC has been able to do this thanks to the financial support from different pa-trons/organizations/individuals. At the same time we realize that a food basket is not enough to help our target group reach sustainable solutions. After seven years of aiding those less fortunate – with articles of basic needs, food baskets & clothe, we are now entering a new phase - Alimentan-do Prosperidad- that not only includes alleviation of hunger, but also focuses on the reintegration and participation of our clients into society in order to achieve sustainable solutions for each and every one of them. FPNC is very much aware that our support will be much more effective when our clients are able to reach a sustainable solution. Besides introducing new services for our clients we are introducing the concept of Social Enterprise in Aruba in order to increase income to sustain our services and to reach our own financial independency.
Desde cu FPNC a wordo funda 7 aña pasa a logra alivia 2750 famia di e preocupacion pa logra yega cada fin di luna cu e necesidad nan primario di un famia. Esaki ta danki na e ayudo financiero di tur donardor fiel cu pa mas di 6 aña ta contrubui cu un standing order, tambe e ayudo di Gobierno, comerciantenan y comunidad henter. FPNC ta e unico banco di cuminda oficial na Aruba cu ta traha cu mas di 40 otro instancianan pa mas di 6 aña. Desde su inicio FPNC tabata tin como mente manera tambe ta ser descri-be den e Statuto FPNC ta pa trece alivio pa nos clientenan den necesidad y pa contribui na solucion nan duradero. Cu nos vison nobo Alimentando Prosperidad nos lo bai traha na crea posibilidad positivo den bida di nos clientenan y asina duna nan un estimulo positivo pa sigui desaroya nan mes y hiba asina un bida digno y responsabel. FPNC den su vision Alimentando Prosperidad ta traha riba un maneho cu ta enfoca riba participacion y reintegracion di su clientenan den comunidad. Pero tambe participa-cion di voluntarionan, stakeholders, donadornan y henter comunidad pa asina yuda esnan di menos recurso re-entrega tambe. Ademas di trece un maneho y servicionan nobo tambe kier realisa un con-cepto di traha diferente cu ta conoce bou di e nomber di Social Enterprise.
E vision ta cu FPNC por logra su independencia y un stabilidad financiero pa asina por keda yuda esnan di menos recurso a largo plazo.
Na 2015 nos tabata tin e honor di a habri un kringloopwinkel na e edificio di Emmastraat 21. E krin-gloopwinkel tambe por wordo yama mercado social cu te awor aki nan a funciona na un forma basico. E mercado social ta brinda paña y articulonan di segunda mano di bon calidad na pijsnan hopi abao.
Purpose of the organization
Fundacion Pa Nos Comunidad (FPNC) (2009) supports vulnerable groups and voluntary initiatives in the Aruban community and is the official foodbank on Aruba. Our mission is to avoid and fight pov-erty, emotional distress and social exclusion in the largest sense of the word. FPNC promotes partici-pation, poverty care and the complete welfare on Aruba.
Services/Activities
1. Pakete di cuminda hunto cu un plan/ trajecto di guia
2. Pan tres biaha pa siman
3. Paña y otro articulonan pa clientenan registra
4. Giua personal di trahado social.
5. Un programa di re-intregacion di su clientenan cu e meta di e programma aki ta pa sostene e cliente pa alcanza su independencia financiero mas pronto posibel pa medio di training, coaching y guia personal den cual tin hopi atencion pa talentonan personal, actitud, cooperacion y resposabilidad pro-pio.
3. Participacion na trabao voluntario pa FPNC.Pues cada cliente lo ta un voluntario tambe y asina aporta (na su forza) pa yuda su mes y otronan.
4. Training basico di Consumenos Giua di con pa anda cu poco placa, rebaha gasto/ debe.
5. Trajecto di sinja y traha pa logra nan propio independiencia financiero. Den un tayer social clien-tennan lo labora y alabes sinja/ practica diferente ofishi basa riba nan mesun talento y competencia-nan. Di e forma aki aumenta nan posibilidadnan riba mercado laboral como tambe nan independencia laboral.
6. Trajecto di Curriculum Social. Clientenan lo ser getest riba talentonan y competencianan y lo sali di e trajecto cu un CV social den cual nan compentecianan y talentonan lo ser describi abriendo asina nan chens riba mercado laboral.
7. Diferente tipo di testnan pa clientenan: entre otro test di competencia y talentonan.
Affiliated with
Adopt an Addict
ADRA Aruba
Aliansa Nobo
Aruba Bank Charity Fundation
Bureau Slachtofferhulp
Bureau Sostenemi
Fundacion Dominicana Juan Pablo Duarte
CEDEHM
Centro Dakota
Centro Playa Pabao
Colegio San Franciscus
Cruz Cora
Cunuco de Dios
Dienst Publieke Scholen (DPL)
Directie Sociale Zaken/DAS
Directie Voogdijraad
DPL (Departemento di Progreso Laboral)
Drs.Y.N Morales-Thuis Huisarts
EPB Hato
EPB San Nicolas
F.M.A.A.
FAVI
FBBG (Fundacion Biba Bou Guia)
FCCA
Fundacion Amor pa bo Prohimo
Fundacion Congregacion Biblica Cristiana
Fundacion Desaroyo Comunitario
Fundacion Family First
Fundacion Guia Mi
Fundacion Iglesia Pentecs M.M.M.
Fundacion Tanta Zuly Crèche
Hope Foundation
H.O.Hospitaal
Iglesia Christiana Vive
Iglesia Cunuco di Dios
Iglesia el Camino
Iglesia El Shaddai
Iglesia Famia di Dios
Iglesia Sion
Iglesia Vives
La Salle College
Melody daycare
Ministerie Algemene Zaken
Ministerie Economie, Sociale Zaken en Cultuur
Ministerie Integratie, Infrastructuur en Milieu
Ministerie Sociale Zaken
Misa cu nombre di Dios
Misa Sta. Teresita San Nicolas (catholic)
PAAZ
Partido A.V.P.
Partido M.E.P.
Psych-Ed (psychological Education)
Reclassering
Ritmo Cubano Productions
Seed of Life Ministery
Skol Ora Ubou
SPD
Stichting Eliezer
SVG (st. verstandelijk gehandicapten)
Teen Challenge Aruba
Testigo di Jehova
The Voice of Jesus
Wit Gele Kruis
YMCA
Opening hours

mon-fri: 8 am-5 pm

Contact information organization

+297 5880002

+297 5880003

info@fpnc.aw

http://www.fpnc.aw

http://www.facebook.com/fundacionpanoscomunidad

Emmastraat 16 & 21, Oranjestad West/Oost
Contact person(s)

Mrs Gianaika Van der Biezen, Director

+297 5880002

gianaika@fpnc.aw

Mr Gabriel Marchena, Social Worker

+297 5880002

gabriel@fpnc.aw
Additional Information
KVK number
S1070
Application procedure:
Registracion via un di e instancianan amigo di FPNC- Intake trahador social FPNC- Stipula trajecto di participacion
Contribution dues:
Tur cliente ta mara na un trajecto di participacion